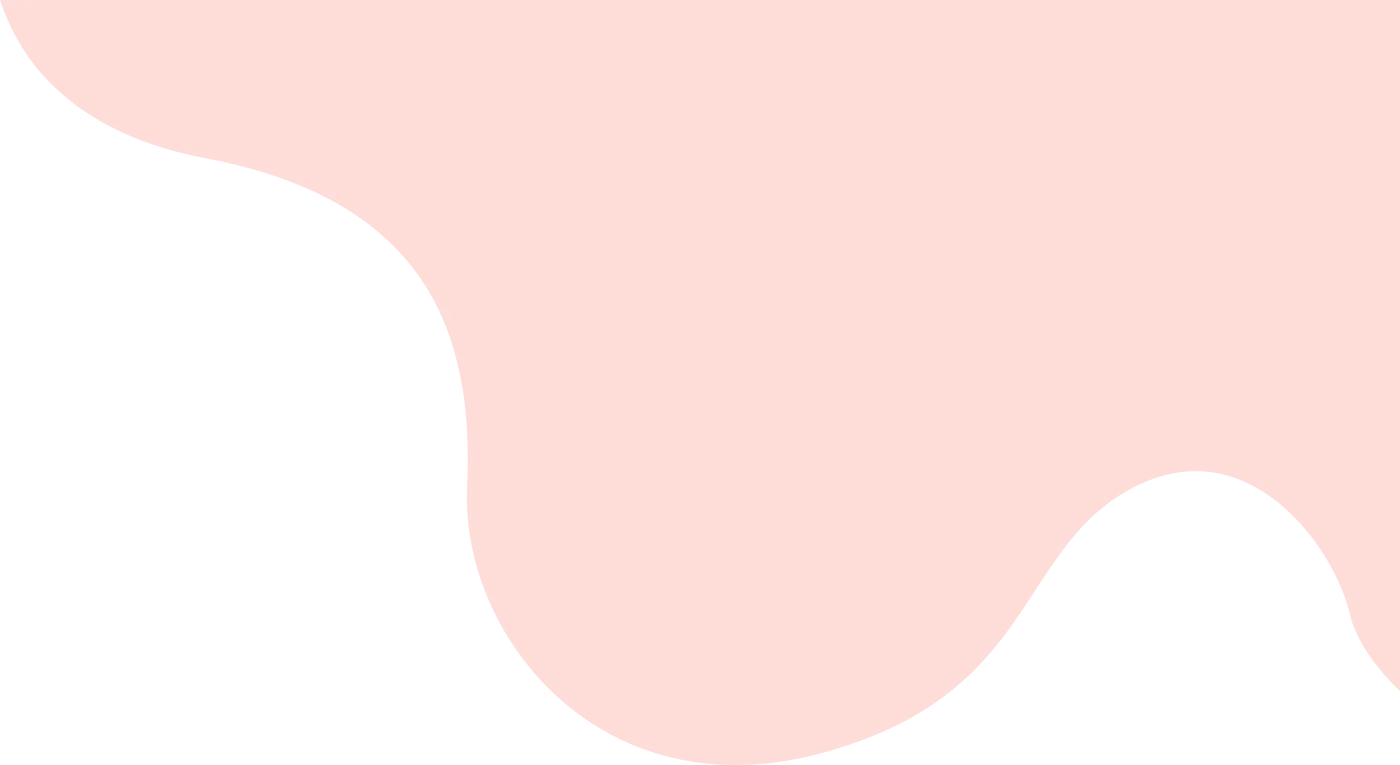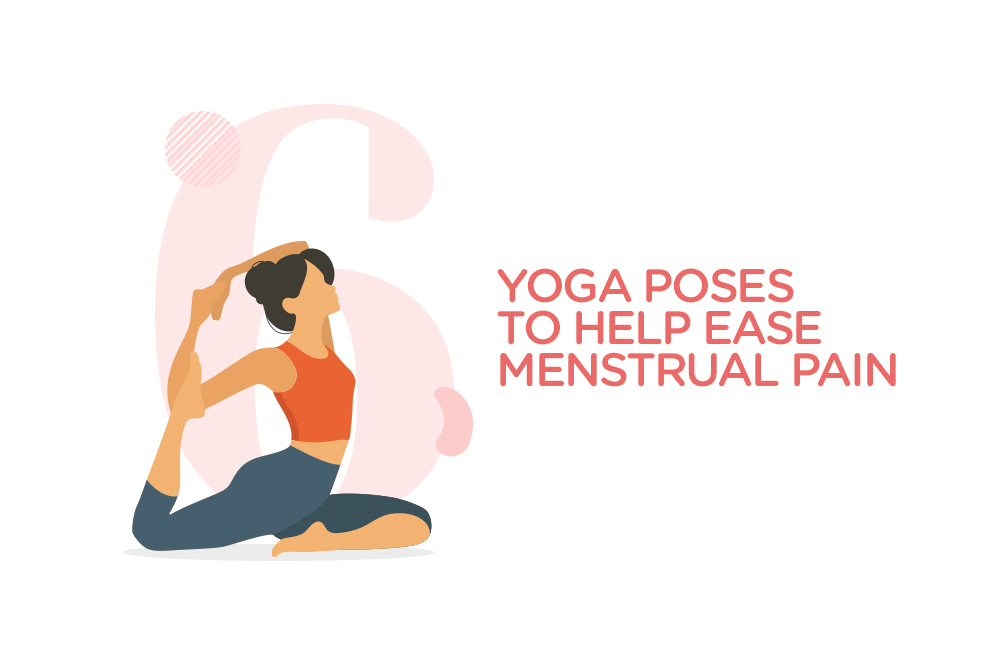 19 Jul, 2022
Yoga Poses to Help Ease Menstrual Pain
Every woman out there who deals with intense menstrual pain would love to hear that someone has found its cure. Though in period pain, lying down with a hot water bag seems to be the most convenient option, some physical activities can be even more effective—for example, Yoga. In fact, a few Yoga poses are proven to provide menstrual cramp relief. Don't worry; these are not complicated ones; in fact, they can quickly become part of your everyday fitness routine.
Below we have listed some positions you must give a try.
1. Balasana
Many people believe that yoga is more focused on providing external flexibility. But, real yoga benefits are received by our internal organs. Balasana or Child's Pose is one of the best asanas for inner health. The pose flexes your reproductive organs and releases tension in your shoulder, back, and neck. It offers menstrual cramp relief by reducing muscle and joint pain.
How to do it:
Put your knees apart at a hip-width and inhale.
Bend forward and ensure to exhale when you lay your torso between your thighs and swing the hand forward.
Hold the position for at least 2-3 minutes.
Inhale slowly and return to the initial position.
2. Supta Baddha Konasana
If you often get anxious and irritated during your period, Supta Baddha Konasana is the perfect pose for you. The yoga position is also known as a reclined bound angle which resembles a bound angle. However, it requires you to lean back and not forward. This pose helps in soothing headaches, fatigue, insomnia, and other PMS symptoms. It relaxes your abdominal muscles helping in menstrual cramp relief.
How to do it:
Lay down on the mat with the front-facing ceiling, and keep a straight spine and relaxed shoulders. Keep your hand lying beside your hips or on your belly.
Bring feet together by bending the knees.
Move heels close to the pelvic region.
Slowly exhale and inhale; you can stay in the position for 20-30 sec.
3. Viparita Karani
It is also known as the inverted leg pose. It is very efficient in improving circulation and digestion. Regularly doing Viparita Karani poses can boost your energy and maintain blood pressure. It is said that it helps in increasing focus and peace. During periods it will help you stay calm despite constant mood swings.
How to do it:
Lay down in a relaxed supine position
Keep legs straight and raise them together
Raise the buttocks by pushing down on your hands and arms
Completely Inhale and exhale and then hold the pumping of the stomach and breath.
Stay steady for a while
4. Baddha Konasana
Some women go through issues of constipation and diarrhoea during menstruation. It further increases the period pains. The bound angle pose, AKA Baddha Konasana, can relieve menstrual cramps and soothe digestive issues. The pose is suitable for your reproductive health as it stimulates your ovaries. It can also reduce feelings of fatigue.
How to do it:
Sit in the staff or Dandasana position.
Join your feet's soles by bending the knees and holding your ankles or feet.
Push your heels toward the groin
Exhale fully and extend your knees to the ground.
Press the sitting bones firmly within the ground and make your head's crown point toward the ceiling. It will stretch the spine.
Hold the position for 3-5 minutes.
5. Janu Sirsasana
The pose is also related to the forward bending of the body. This position will show amazing effects on your reproductive muscles and abdomen. The Janu Sirsasana (head to forward knee bend) is a suitable pose for anxiety, headaches, digestive system, and menstrual cramps relief.
How to do it:
Sit in the Dandasana pose and put the right foot's sole at the knee bending area. (Left leg stays stretched, and right foot touches the perineum).
Bend forward and grab the left toe with your hands.
Exhale, bend the trunk forward and reach your head towards the left knee.
Hold for 30-60 seconds in the pose with deep breaths. Repeat with the other leg.
6. Bharadvaja
This one is the most recommended pose for menstrual pain relief; it is also called a reclining twist. The pose comes with a number of health benefits. It stretches your hips and back, thus relieving abdominal cramps. Another best benefit of the Bharadvaja pose is that it stimulates blood flow throughout the body.
How to do it:
Sit in the staff position
Lean on the right hip and swing both legs to the left, with knees bent
Put your left hand under the right knee and place your right hand on the ground right behind your right side hip.
Take a breath and stretch your spine
Twist your torso and exhale
Stay steady for a while, exhale and unwind slowly.
Aside from Yoga, some scientifically proven devices can also provide great relief to period cramps. Learn more about it below.
Check out the Welme period pain device
Welme menstrual cramp relief device is an innovative product for women's welfare by Camex Wellness Ltd. Designed to prevent cramps throughout the day, this device can be used anywhere and at any time. Welme device works on the powerful TENS technology that is proven to block pain signals reaching the brain. It will stimulate your nerves to relieve pain without causing any side effects. The device starts working right away once you put it on. Camex Wellness Ltd has indeed given women the power to take menstrual pain control into their hands.
Final words
The article shared the best-known yoga poses for soothing period pain. You must try out each of them at your convenience and see which one works best for you. In case your schedule doesn't allow you to take time out for yoga or if you want instant relief, then you can try out the Welme menstrual cramp relief device.