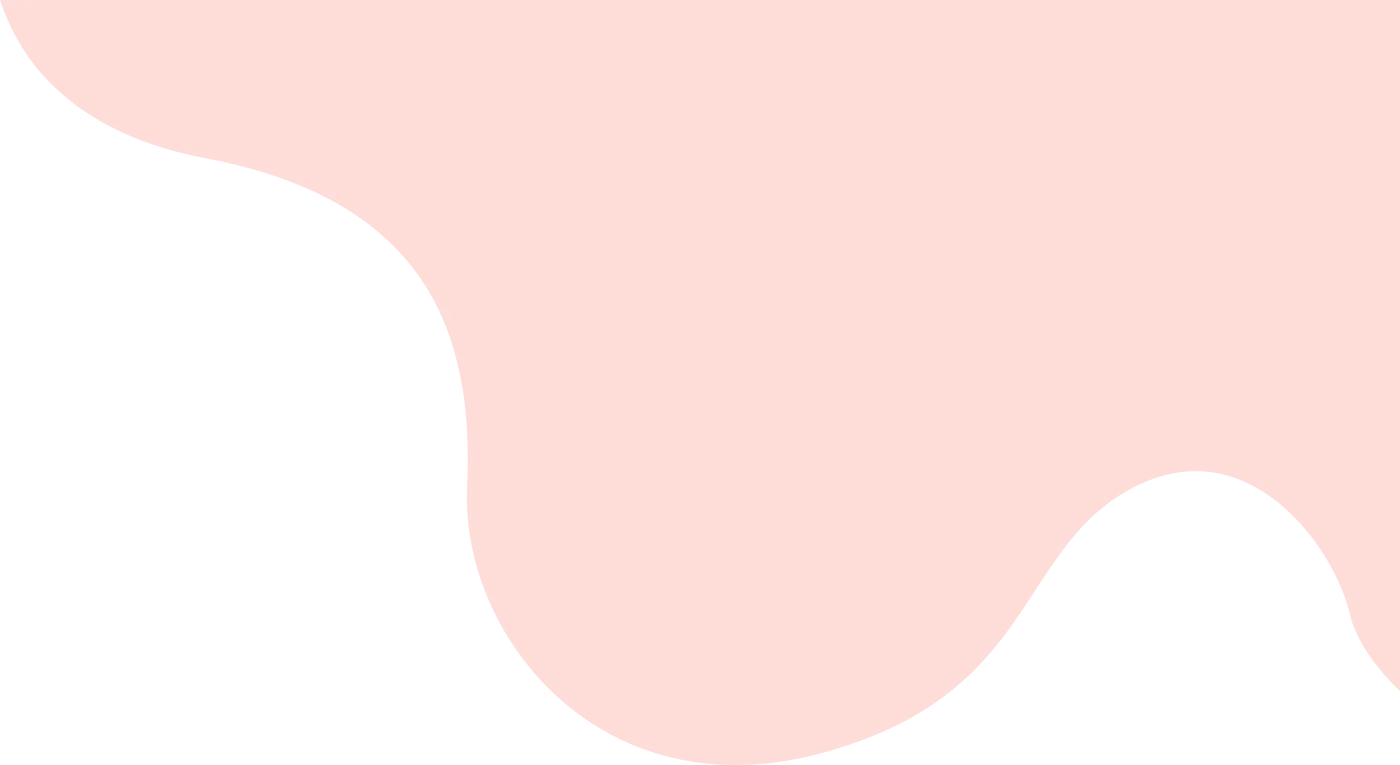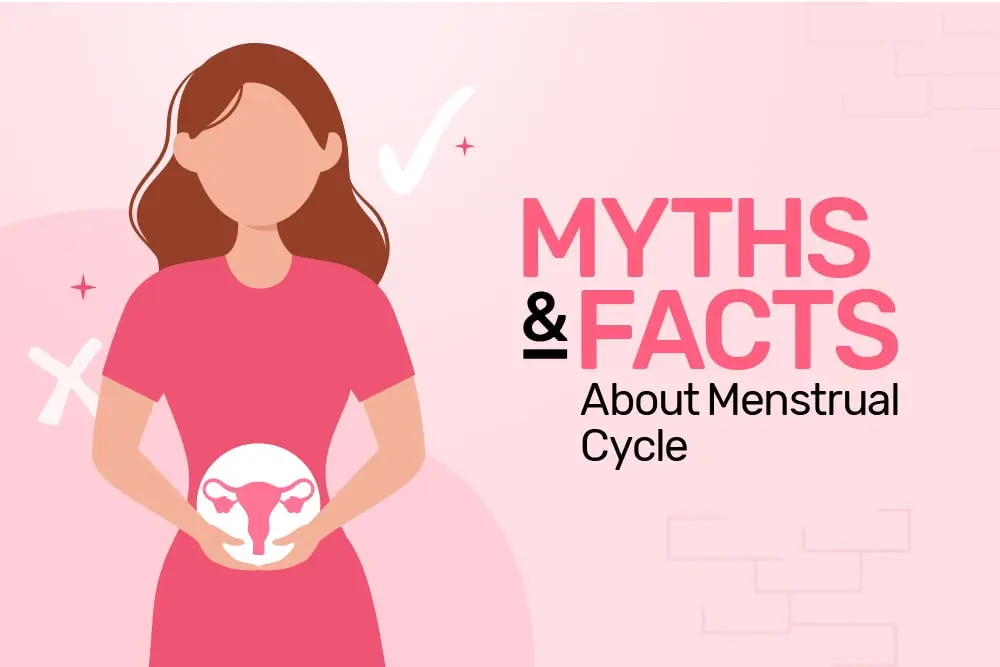 14 Mar, 2023
Myths and Facts About Menstrual Cycle
The process of menstruation is a natural occurrence that females experience from the onset of puberty until menopause. Despite being a natural process that affects approximately half of the global population, menstruation is still heavily stigmatized in many cultures and is often the subject of myths and misunderstandings. Beliefs such as that period blood are unclean and menstruation is a taboo topic still persist, leading to numerous misconceptions surrounding this natural biological process.
It is crucial to distinguish between reality and fiction regarding the menstrual cycle. Shedding the myths and understanding the true essence of this process can assist women in making informed decisions about their physical health.
This article aims to dispel some of the most commonly held misconceptions about the period cycle and also highlights some of the top facts related to menstruation.
Myths Surrounding Periods
#Myth 1 PMS is not Real
Premenstrual Syndrome (PMS) is often dismissed as non-existent, but it is a genuine condition triggered before menstrual periods. Scientific studies have confirmed that PMS occurs before menstruation and is caused by hormonal fluctuations in the body. Symptoms can include mood changes, bloating, irritation, nausea, depression, unexplained anger, etc., and can differ depending on the individual and their menstrual cycle. PMS can greatly disrupt a menstruating woman's daily life, causing sleep disturbances and loss of appetite.
#Myth 2 Exercise Should be Avoided During Periods
Misconceptions surrounding menstruation often obscure factual information about periods. Menstruation is the shedding of the uterine lining on a monthly basis, and the belief that exercise should be avoided during this time stems from outdated cultural views. It is important to understand that menstruation is a normal bodily function and should not be viewed as a disability. Regular exercise during your period is safe and healthy and can even help alleviate symptoms such as cramps during women's period cycle.
#Myth 3 Period Blood is Dirty
Menstrual blood is no different than any other bodily fluid. However, the perception that menstruation is dirty or shameful can result in cultural and self-imposed isolation during the period cycle. For instance, some women are banished from their homes during menstruation, while others refrain from participating in social gatherings. There is a prevalent misconception that period blood is unclean or poisonous, and in some societies, it may even be deemed impure.
#Myth 4 Menstruation is a Disgrace
Throughout history, society has consistently displayed discomfort, disdain, and disgust toward menstrual cycles. Despite efforts to promote positive attitudes towards periods through advertising and education, there is still much progress to be made. Period care remains a global humanitarian issue. Eliminating the stigma surrounding women's period cycle is essential so that women can take care of themselves during their periods without experiencing shame or embarrassment.
#Myth 5: You Cannot Get Pregnant By Having Sex During Periods
The possibility of fertilization exists if you ovulate soon after your period ends since sperm can survive in the body for up to seven days. Furthermore, irregular periods can make it difficult to predict ovulation precisely, making it more likely to get pregnant during menstruation. Although the chances of getting pregnant during menstruation after having unprotected sex are low, it is not impossible. Therefore, it is important to remember that the risk of pregnancy always exists with unprotected sexual intercourse, regardless of the time of the month. It is essential to utilize contraception if you do not intend to get pregnant.
Facts About Menstrual Cycle
# Fact 1 It is Normal to Stop/Delay the Menstrual Cycle with Birth Control Pills
Menstruation symptoms can be intense and disrupt the daily life and well-being of many people. Symptoms like excessive bleeding, debilitating pain, migraines, and nausea can be unpleasant. It is possible to stop menstruation with birth control pills, and most gynecologists consider this method to be generally safe.
#Fact 2: Sex During Periods is Normal
Menstrual cramps are a common and unpleasant symptom experienced by women during their menstrual cycle. However, having sex during menstruation may help alleviate these cramps as vaginal stimulation raises a woman's pain tolerance by affecting the brain's neurons. It is acceptable to engage in sexual activities, including both penetrative and non-penetrative intercourse, during menstruation as long as the individual is comfortable and willing.
#Fact 3: Menstrual Hygiene is Essential to Prevent Diseases
Inadequate menstrual hygiene may lead to physical health hazards and has been associated with infections of the reproductive and urinary tracts. Affordable menstrual products are not easily accessible for many women and girls. The provision of low-cost menstrual products along with private facilities that offer clean water can help prevent urogenital diseases.
#Fact 4: Blood Loss from Periods is Very Low
On days when your menstrual period is particularly heavy, it may seem concerning and abnormal to experience such a large amount of blood loss. However, the reality is that the average woman only loses about one tablespoon to a small cup of blood during a typical menstrual cycle. If you feel that you are losing more than this, it is advisable to consult a medical expert as excessive blood loss can lead to anemia and its associated symptoms such as dizziness, fatigue, and poor circulation.
#Fact 5: Products Like Period Panties, Menstrual Cups, and Period Pain Lowering Devices Are Effective Solutions During the Menstrual Cycle
Period panties are a sustainable option for menstrual hygiene that can replace non-biodegradable sanitary pads. These panties function just like regular underwear and can absorb menstrual blood, and can be washed and reused. A reusable menstrual cup is a small, funnel-shaped cup made of rubber or silicone that is inserted into the vagina to collect menstrual fluid. Unlike other options, menstrual cups and period panties have a higher capacity to hold blood, making them a popular choice among women who prefer eco-friendly alternatives to tampons.
Also, menstrual cramps can be extremely incapacitating, but wearable devices have been developed that can alleviate the pain. For instance, Welme is a wearable device that employs scientific methods to relieve menstrual cramps. By offering immediate and medication-free relief from period pain, these devices are enabling women all over the world to safely and efficiently manage their menstrual pain.
Conclusion:
Menstruation is a natural and customary part of a woman's life and should be accepted and taken care of during this phase. However, there are several misconceptions and myths surrounding the period cycle that can lead to confusion and distress. Having knowledge of the facts can help alleviate any concerns or apprehensions that may surface from misinformation.