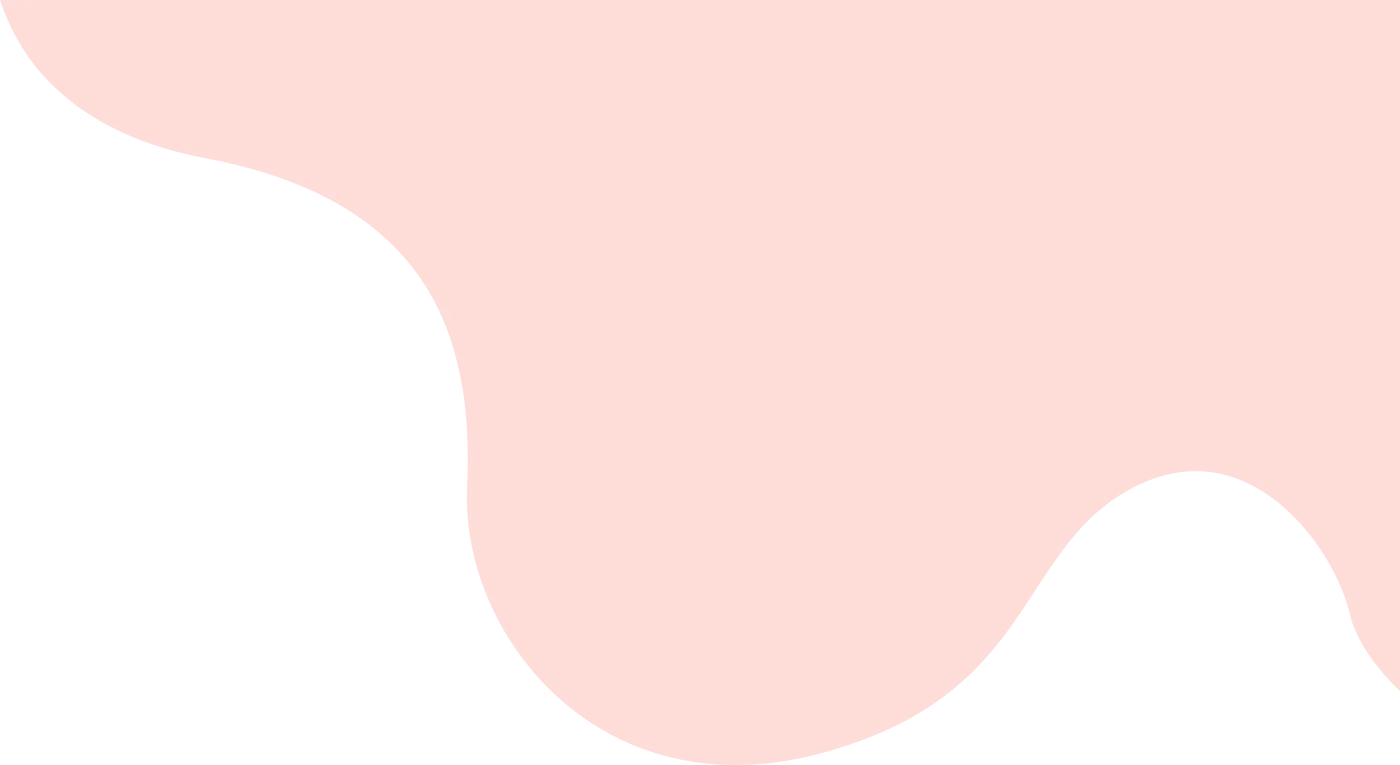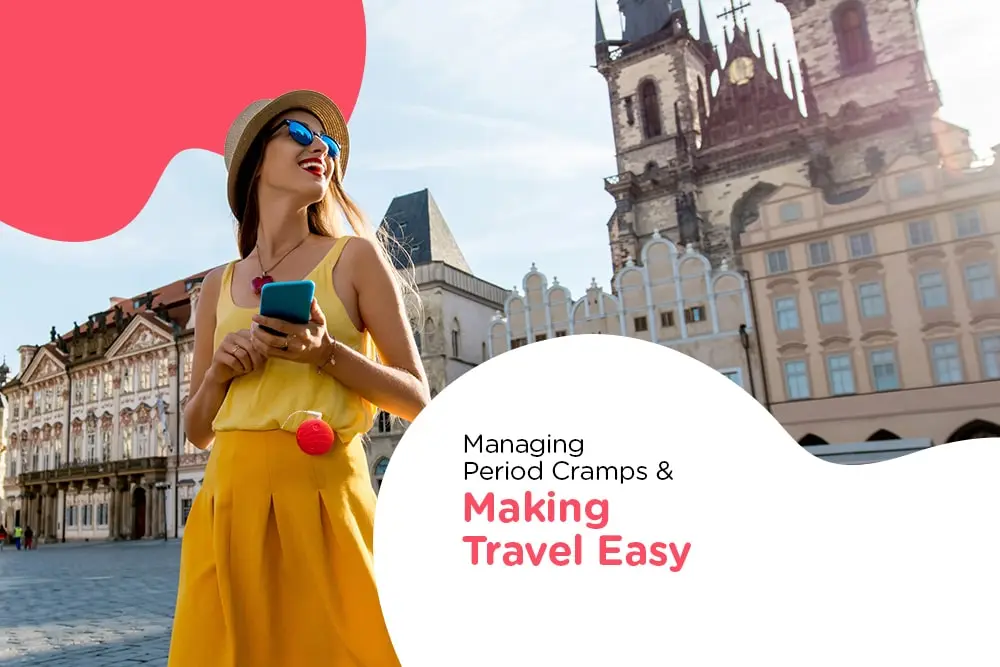 15 Feb, 2023
Managing Period Cramps & Making Travel Easy
Did you know women fear their periods showing up while traveling, more than traveling alone?
Aunt Flo and Her Surprise Visits
No women like to have periods as their travel partners. But unfortunately, Aunt Flo is an expert on bad timing. She shows up in odd situations every freaking time, like when you are planning for a nice weekend, a ceremony to attend, your own momentous occasion, or when you have a very hectic day. But, even worse than all, a woman's biggest fear is her surprise visit while traveling.
It's no joke, but the period is somehow a travel spoiler. No matter how much you study your menstrual cycle, and meticulously plan your travel accordingly, it always finds its way to ruin your mood by popping up when you are least expecting.
In the end, all those exploring places, floating in a pool, hiking, road-tripping, or whatever wild adventures you had picturized in your mind you would be doing; will be replaced by you tossing and turning in your bed, crying in excruciating pain, and wishing to rip your uterus out temporarily.
It doesn't mean you should stop traveling or making plans at all because period cramps can be managed smoothly even while traveling, which we will discuss in detail here. So, if you have been saving up for a long-awaited vacation or have to leave for a sudden short trip, don't worry, go ahead because here's an ultimate guide for you to help you handle your annoying menstrual cramps and have a bloody good time without any inconvenience or embarrassment, no matter where you are.
Period Hacks While Travelling
A lot of planning and preparation is a must for a woman before embarking on a journey anywhere, even if it is for a few hours because you never know when the bloody show will begin.
So, if you are planning to travel long, always prepare for the worst and pack things like that. Start by imagining all possible worst-case scenarios like;
"What if I ran out of sanitary products and couldn't find more? What if I am unable to access the bathroom? Could my clothes be stained in public if I soaked through my pad? Where would I change and throw the pad or tampon if I didn't find a hygienic place to do so?"
All these questions are to prepare you mentally and not to put you in a state of panic so take a deep breath and move on to our tips to prepare for your period and manage menstrual cramps while on the move.
1. Always track your periods during Travelling
Period tracking apps are life savers. It is difficult to remember our last period date, due to our busy schedule, but it is also important to monitor our period every month for overall health conditions. Hence, if you haven't got one on your phone yet, then you must install it right away and start tracking, and if you have already, then, if possible, plan your trip before or after your menstruating days.
Not just that, since in period tracking apps you can record everything from your mood, symptoms, foods, and activities that make you feel better or worse; you can pack things with that in mind and make your traveling hassle-free. You can even start doing preventative things to lessen the pain when it does arrive, like light walking and exercise, as you won't believe it does lessen the severity of period cramps.
2. Prepare an emergency kit
Even if you are due or not while traveling, there is no harm in carrying an emergency kit containing all your period essentials whatever you are comfortable with or are using regularly which includes sanitary napkins / tampons / menstrual cups/ cloth pads / period panties, wet wipes, tissue roll, pain relieving medicine if you are taking any, eco-friendly disposable bags, and a hand sanitizer. If possible, keep it handy or in a quickly accessible compartment of your bag so that you can reach out as fast as you can.
3. Carry your mood lifters
Chocolates, favorite series/movies, music collection, books, snacks, whatever helps you relax and uplifts your mood during periods; you must pack it because traveling is already stressful and you don't want to add more to it.
4. Watch what you consume
Periods make women unpredictable. With hormones throwing a fit, it becomes extremely difficult for women to channel their emotions and hence they exhibit several at a time.
Due to constant mood swings during periods, pain, stress, and restlessness, we often find solace in food and drinks but, while traveling you must watch out for what you are putting in your stomach because some food and beverages like fatty and salty foods, alcohol, carbonated drinks, caffeine, etc., can aggravate your pain and mood.
Plus, there won't be frequent access to the loo as well, so, it is better to avoid eating or drinking anything that will make you repent later, while caught up in your shaky cravings, feelings, and thoughts.
5. Pack a portable period pain-relieving device
When we say period pain relieving device, we know you might be thinking we are talking about a heating pad. Although it is one of the best hacks to get relief from period pain, it is less convenient to use while traveling as it requires to be plugged in. There comes to the rescue, Welme period pain relief device. Infused with TENS technology, Welme is a wearable menstrual cramp relief device that is 100% natural, drug and chemical-free, and is highly effective in reducing menstrual pain in no time.
Apart from that, it is so travel-friendly that it simply will fit into your pocket and you can place the patches on painful areas and heal while on the move. The soothing electrical pulses generated due to the TENS therapy; interfere with the pain signals being sent from the uterus and stimulates the release of endorphins (the body's natural painkillers) thereby providing quick and effective relief.
So, Welme's smart menstrual pain relief device is something you must always pack while traveling, even if your period is near or far. After all, it is better to be prepared than to be sorry.
Other than that, here are a few tips that you can follow to   like an expert and enjoy a mess-free journey:
Avoid making travel plans on/near your menstrual days.
Travel light. Ditch tight, uncomfortable clothes and prefer soft and comfy ones.
Stay hydrated. Drink plenty of water, preferably warm,
If sitting for long, try deep breathing exercises like inhaling and exhaling, and if you can move – take a light walk or perform light exercises as the movement will help in reducing pain more than just lying down through it.
Rest well. Don't overdo anything. Get proper rest and sleep.
Use restrooms whenever you have access. Change your pad/tampon or empty your cup to avoid leaks.
Carry necessary sanitary products and research where you can buy more if you want.
In a Nutshell
Managing periods and the cramps and mood swings it causes can be stressful while traveling, but don't let it clip your wings to travel and explore places. With simple preparations and smart planning, you can travel anywhere from the top of a mountain to even the deep sea during your periods. All you need is your confidence and our reliable menstrual pain relief device – Welme, and you are ready to roam around while you bleed down there.