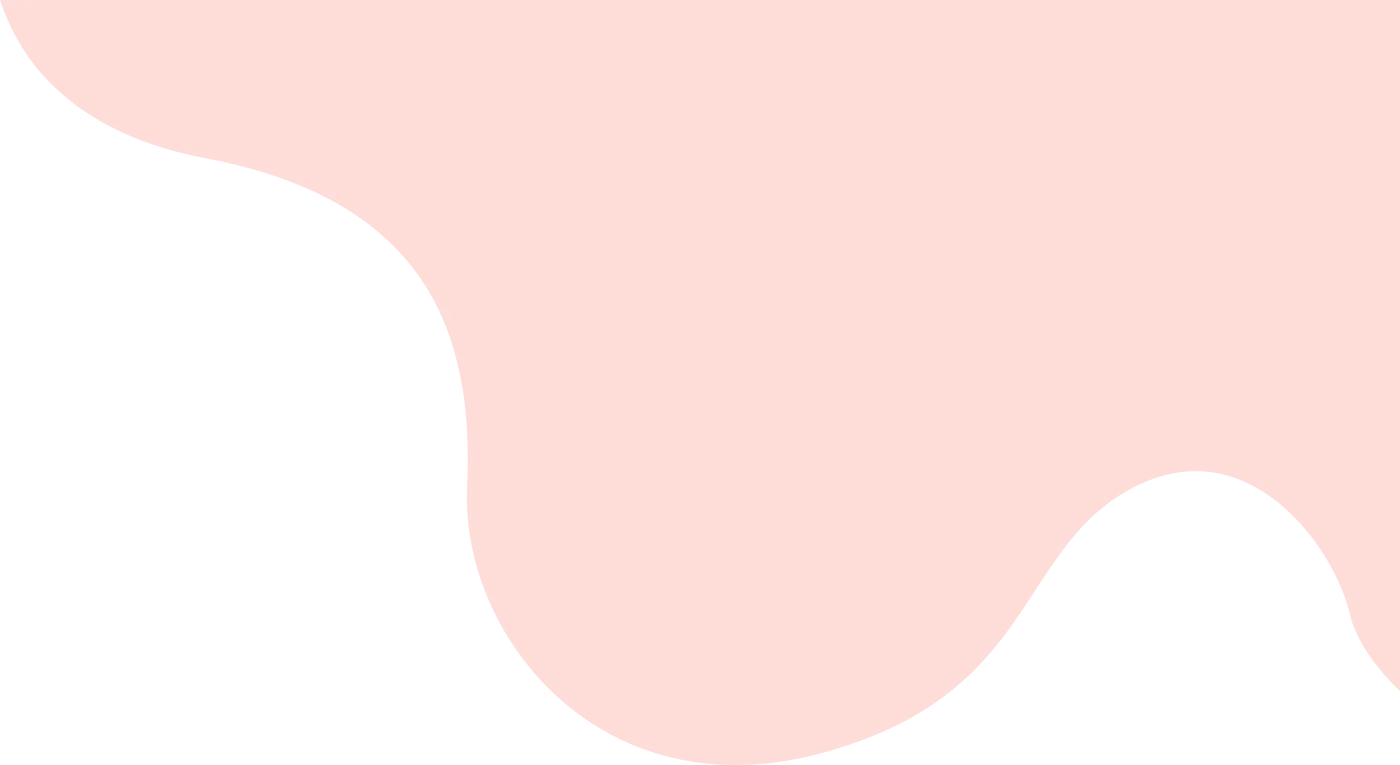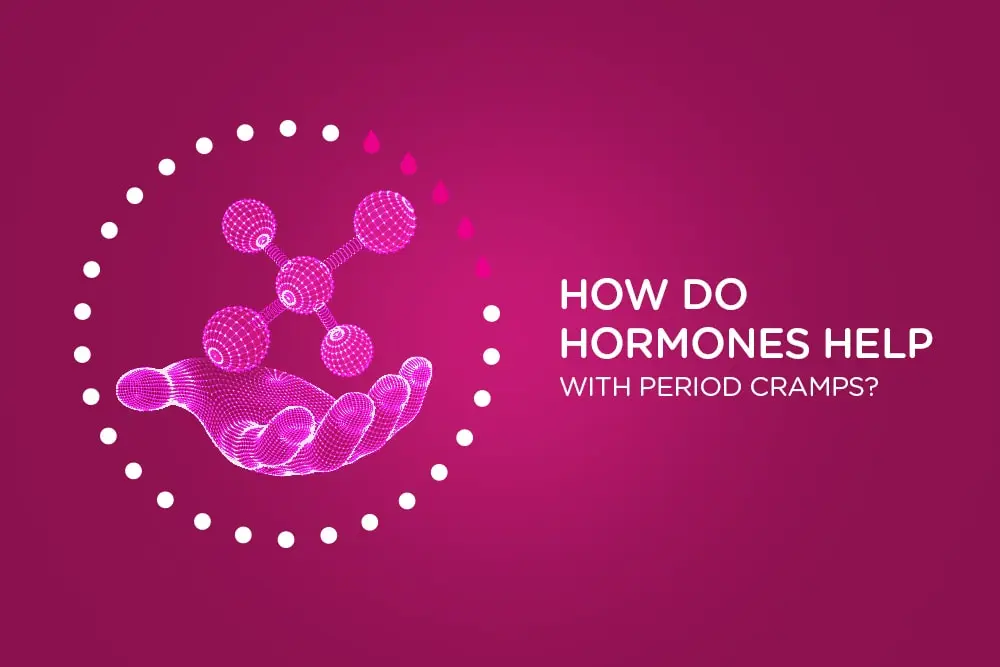 07 Jan, 2023
How do hormones help with period cramps?
Your bodies comprise chemicals called hormones. These chemicals help the body relay messages for various processes and systems, including the menstrual cycle.
A hormonal imbalance occurs if you have too much or too little of one or more hormones. An imbalance between estrogen and progesterone leads to bad periods characterised by symptoms like anxiety, mood changes, tender breasts, gastrointestinal symptoms, period cramps, headaches, and fatigue. Low progesterone levels and high estrogen levels cause severe periods. Estrogen is a proliferative hormone responsible for the growth and thickening of the uterus lining.
The lining of the uterus is thicker, with higher estrogen levels. These rising hormonal levels also increase blood flow. Conversely, progesterone is a more soothing hormone. It has antiproliferative properties and is responsible for keeping the growth and thickening of the lining of the uterus in check.
The body needs specific levels of hormones for proper functioning. The menstrual cycle, in particular, can go for a toss due to a minor imbalance. Thus, it is vital to balance progesterone and estrogen levels for a healthy and pain-free period.
Symptoms of a hormonal imbalance
A person's hormones can fluctuate at different times in their lives. They are common during
Puberty
Pregnancy
Breastfeeding
Postpartum
Menopause
The symptoms one experiences vary as per the imbalanced hormones and the underlying cause of the hormonal imbalance. Many women complain of having the following symptoms:
Hair loss
Facial hair growth
Acne
Skin tags
Weight gain
Vaginal dryness
Pain during intercourse
Irregular, light, or heavy periods
Hot flashes or night sweats
Some conditions and factors can lead to hormonal imbalances, thereby affecting the menstrual cycle.
Thyroid problems
Diabetes
Polycystic ovary syndrome (PCOS)
Stress
Tumours
Eating disorders
Primary ovarian insufficiency
Medications
Ways to Balance Hormones Causing Irregular Periods
It is possible to regulate hormones with lifestyle changes. But you must definitely see a doctor if you have irregular periods or symptoms of hormonal imbalance. A doctor can track your hormone levels and ensure they reach where they need to be. Moreover, they can determine if your body is responding to the treatment or not.
There are other treatment options as well that women can opt for depending on which hormones are irregular or the underlying cause of the hormonal imbalance.
1. Hormone medication to treat period cramps
Hormone therapy helps to regulate menstrual periods. With the help of hormonal medication, women can reduce or alleviate cramping from primary dysmenorrhea within six months or one year of use.
While the treatment is packaged as "birth control", it is safe and effective. It aids in regulating the menstrual cycle for women, even if they are not sexually active.
Hormone therapy options include birth control patch, oral contraceptives, vaginal ring, birth control shot, Depo-Provera shot, hormonal intrauterine device (IUDs), etc. These methods contain hormones that reduce the severity of period cramps and prevent ovulation. They can also make periods shorter, lighter, and less painful.
A doctor will prescribe remedial methods after assessing your condition and symptoms to ensure the treatment is most appropriate for your situation.
Anti-androgens are medications that obstruct the effects of male sex hormones like testosterone. These drugs are suitable if your body produces too much of these hormones like it does with PCOS. In some cases, metformin, a diabetes medication, is also prescribed as it helps in lowering androgen levels and restarting ovulation.
If a thyroid condition like hypothyroidism is causing a hormonal imbalance, thyroid hormone medication can help the body recalibrate and rebalance the hormone levels.
2. Lifestyle changes
Another way of balancing hormones is losing weight, especially for those with PCOS. Fat cells produce estrogen, and by reducing weight, those who are overweight with PCOS can regulate the menstrual cycle.
Eating a healthy, balanced diet and developing an exercise routine can improve overall health and help in maintaining a healthy weight. Managing weight also affects how the body uses insulin and helps regulate hormone levels.
Please inform your doctor if you're taking supplements or medication. Some medications tend to interfere with hormones. This is true even with natural supplements.
3. Dietary alterations
Food plays a significant role in increasing or decreasing estrogen levels in the body. Do not eat foods that cause estrogen levels to rise. This includes foods like tofu, dairy products, sesame seeds, flaxseeds, and meat from hormone-fed animals. You should eat more quantities of oily fish like mackerel, sardine, and salmon. An anti-inflammatory diet helps in maintaining hormonal balance. Make sure you add cruciferous veggies to your diet and stay away from caffeine.
4. Stress management
Stress can disrupt the hormones in your body. It is vital to take minimal stress to enjoy easy and pain-free periods. Engage yourself in a hobby, meditate, do deep breathing, or exercise regularly, as these activities can help manage stress. You can find other ways that help reduce your stress. Keeping your stress levels in control can improve your overall health.
When is hormone therapy right for period cramps?
If other remedies don't provide relief, the doctor can suggest hormone-based birth control as a treatment option for painful period cramps. Generally, the pill helps in making periods shorter, lighter, and less painful while maintaining the regular monthly cycle.
Continuous hormone medication methods are other treatment options that help in minimising dysmenorrhea and pain. These limit a scheduled period to every few months or block the monthly period from occurring.
Menstrual cramps may be a result of underlying problems like Pelvic Inflammatory Disease (PID), uterine fibroids, or endometriosis. Remember to discuss the potential causes with your doctor to determine the treatment that's right for you.
Final thoughts
A hormonal imbalance can cause difficult periods with cramps, bloating and uneasiness, mood changes, gastrointestinal concerns, tender breasts, fatigue, headaches, anxiety, and other symptoms. There are various treatments to balance your hormones and restore them to appropriate levels.
Depending on the underlying cause of the imbalance and the specific hormones in question, treatments can vary. However, there are methods to reduce or eliminate symptoms and bring hormone levels back to normal.
An underlying condition can cause a hormonal imbalance. To ensure hormonal balance, long-term management of the condition is necessary. Hormone levels fluctuate frequently, and you must have clarity of your body's symptoms.