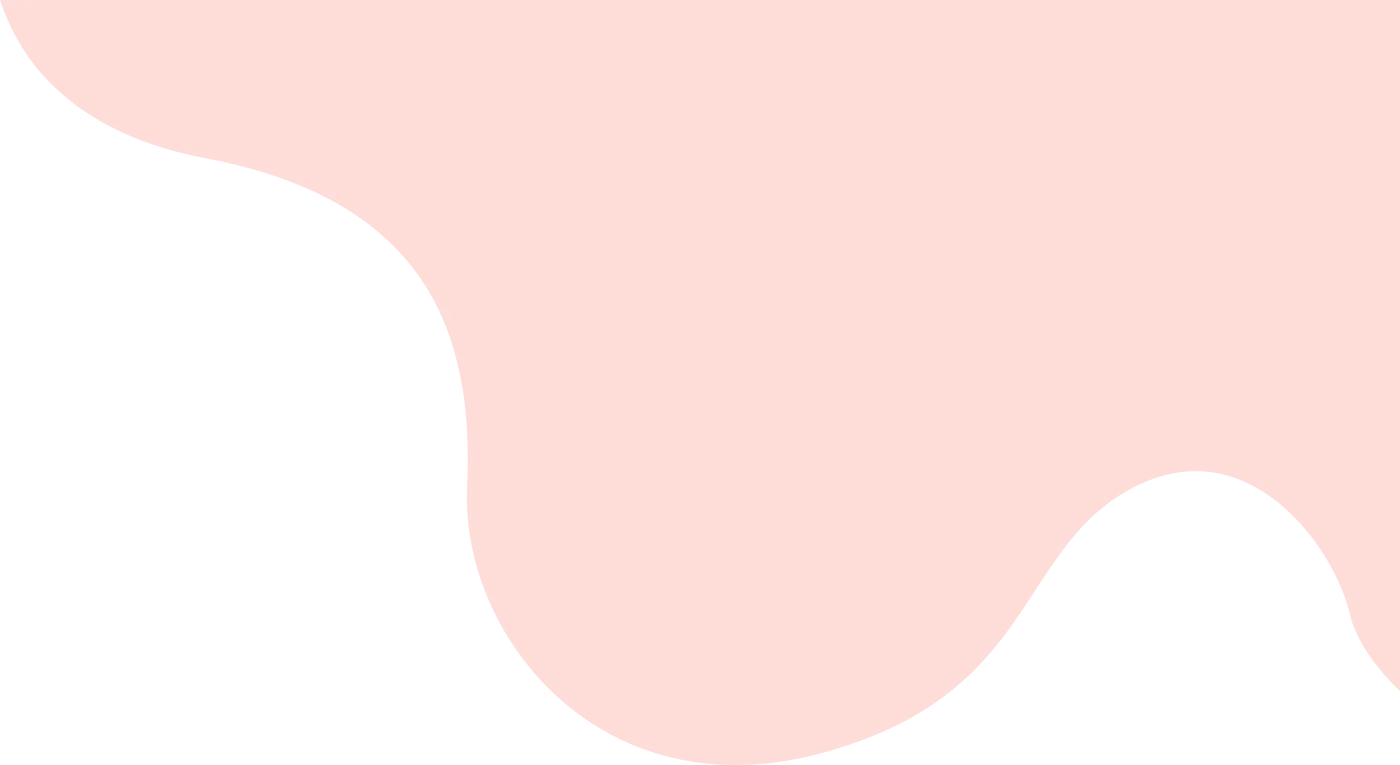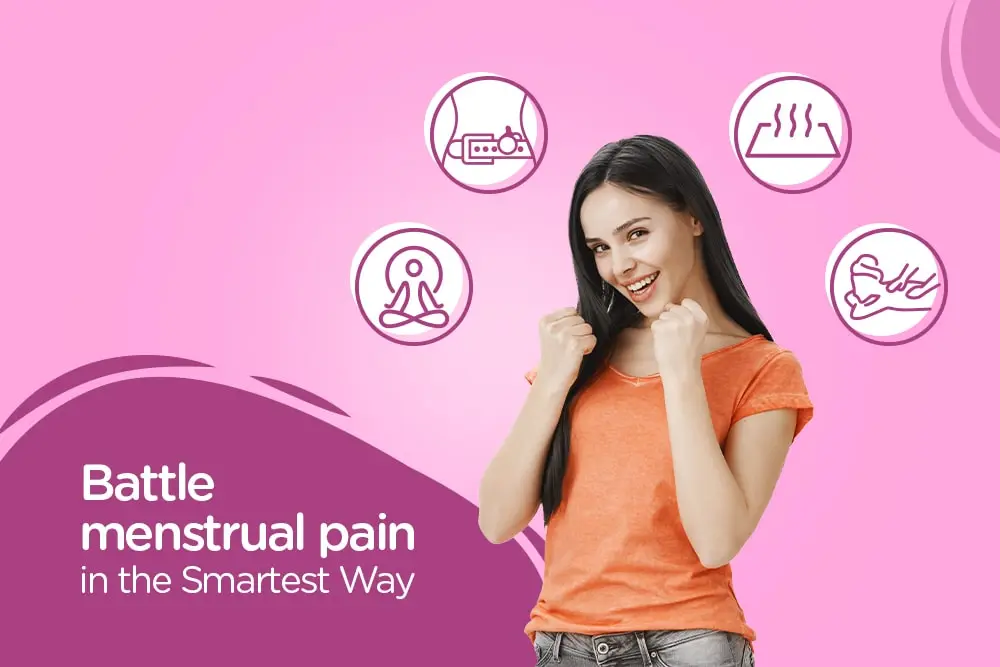 17 Jan, 2023
Menstrual Cramps Guide
Menstruation is a physiological phenomenon of a woman's body. Vaginal bleeding happens every month as a part of a woman's monthly cycle. Menstruation may be painless for some women, but the majority of women experience discomfort or period pain during this time. A painful period is also known as Dysmenorrhea, and this affects a lot of women. They experience menstrual cramps in the lower part of the abdomen. This throbbing pain starts just before the period and lasts for about 2 to 3 days. These cramps can be minor or severe enough to interfere with women's daily activities. The pain may ease a bit after having your first child.
Understand the Types of Dysmenorrhea
Dysmenorrhea can be divided into two parts: primary and secondary. The causes are different for each type. Primary dysmenorrhea is the most common type. Under this type of period pain, the menstrual cramps are not followed by another illness. This pain is due to the excess prostaglandins your uterus produces. This substance contracts the muscles of your uterus, causing pain. The pain may reduce with age and subside with the child's birth.
Secondary dysmenorrhea may develop in the later stages of your life. It is usually caused by physical disorders like endometriosis and uterine fibroids that weaken the health of your uterus or other reproductive organs. This pain is much worse and may continue for a long time before and after your menstruation.
Causes of Period Cramps
Premenstrual syndrome (PMS)
Many women suffer from premenstrual syndrome (PMS). The pain starts one to two weeks before your menstruation due to hormonal changes in the body. The cramps subside once the bleeding starts.
Endometriosis
Under this condition, the cells from the uterine lining spread to other parts of the body, such as the ovaries, fallopian tubes, and pelvis.
Fibroids in the uterus
Fibroids can be non cancerous as well. These are tumors that put pressure on the uterus and cause period pain. However, many times they do not have any symptoms.
Pelvic inflammatory disease (PID)
This disease is caused by sexually transmitted bacteria. In this, the uterus, fallopian tubes, or ovaries get infected, which results in menstrual cramps and inflammation of the reproductive organs.
Adenomyosis
This is a not-so-common condition in which the uterine lining grows into the uterine muscle wall. This results in pressure, inflammation, and pain during periods. It may also cause heavier or longer menstruation.
Cervical stenosis
This is another rare condition where the cervix becomes very small or narrow, causing a delay in the menstrual cycle and increased pressure inside the uterus, resulting in menstrual cramps.
Period Pain Treatment That Actually Works!
Severe period pain should be treated by a doctor. After examining your body's lifestyle and understanding your preferences, your doctor may suggest seeking a hormonal birth control method, which includes a pill, patch, ring, or IUD. He may also prescribe painkillers, which are instant remedies to relieve the pain. At times, you may also require surgery.
Home Remedies for Period Pain Relief
Women who are reluctant to directly opt for medical treatment for menstrual pain may try the below-listed home remedies that are 100% natural and harmless to the body. At their maximum, they may not ease the pain. But there is no harm in trying these.
Yoga and Exercise for Period Pain
While it may sound challenging to work out in physical pain, it might actually work as a pain reliever. Mild exercises like walking, cycling, stretching, yoga, pilates, or gentle swimming relieve your muscle pain. It also reduces irritation and discomfort. Exercise increases the molecules that block pain and hence provide relief. It also strengthens the muscles and increases immunity. Breathing or meditation goes a long way in improving your well-being.
Heat Pads for Period Pain Relief
Heat therapy has been tried and tested since ancient times. Muscular pain is relieved with heat application. You may use a hot water bag, heat patch, electric shake, or warm towel in place of pain. You could also take a warm water bath to feel refreshed. Heat relaxes abdominal tension and nerve constriction. It also reduces inflammation and blood congestion by improving blood circulation. It enables fluid retention, which in turn lessens the period pain.
Try Out Period Pain Relief Massage
A gentle abdominal massage works great for your relaxation. This is also a self-help technique. This eases the menstrual pain.
Lifestyle modifications
Along with the above remedies, you may also try to change your lifestyle for better health. Quitting smoking, tobacco, and alcohol is very important, as these things reduce the oxygen flow to the pelvic area. The following points are related to the modifications in the diet in order to have a painless period.
Consume a lot of salads and green leafy vegetables that are fiber-rich foods.
Take a vitamin E pill every day to relieve period pain.
Try to consume lean red meat. Increase fish and poultry in your diet.
Avoid or reduce processed sugar by avoiding foods like cakes, chocolate, biscuits, sweets, etc. You may substitute white sugar with jaggery or maple syrup. Also, abandon packed food, fried food, and preservatives, especially during menstruation.
Cut down on your salt consumption in order to prevent water retention and inflammation.
Welme Menstrual Cramp Relief Device
Welme makes an amazing period pain relief device that uses TENS technology. It is 100% natural and drug-free, so it is better any day than painkillers. The device is small and portable. You can wear it around the area of pain, which is most likely the abdomen. The electrodes in this device pass vibrations to the body that block the pain signals from reaching the brain. It also increases endorphin production, which reduces spasms and relaxes muscle tension. It thereby increases pelvic blood flow and reduces fluid retention and swelling. You may set the intensity of the vibrations according to your comfort. There are no side effects of this menstrual pain relief device, and you can do all your routine activities while wearing it. This device comes with a charger, and you may charge the battery once a day and wear the device for about 7 to 8 hours continuously.
Conclusion
Discomfort, mood swings, irritation and period cravings during periods are common problems. The menstrual cramps are accompanied by these symptoms too. While each woman has a different coping mechanism for overcoming period pain, it is important that you try to be as natural with your body as you can. So you may try using these home remedies to reduce period cramps. You can also take over-the-counter pain relievers. However, they are detrimental in the long run.